The LiveWell Vermont State Employees' Wellness Program's final challenge "Live Refreshed" will run 10/2-10/29.  Registration opened on 9/18 and will run through 10/8.  This challenge will focus on sleep.  Successful completion will earn participants 300 points towards the Reach Your Peak tier of the 2017 Live Balanced Incentive Program.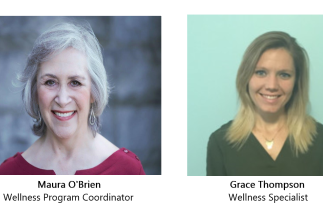 Challenges are focused on all aspects of health and wellness including, but not limited to:
Physical Activity
Nutrition
Emotional / Personal Growth / Capacity for Change
Healthy Worksite Culture
Relaxation & Stress Management
Sleep (NEW!)
Workplace Wellness Challenges are activities that engage employees in becoming happier, healthier, and more energetic at work.  The purpose of our wellness Challenges is to encourage healthier lifestyle behaviors. Challenges help to promote a supportive, positive climate of fun and camaraderie in both the workplace and personal life, and may help participants to adopt or maintain a healthy way of living.  The net result is an engaged and productive workforce that performs at a higher level – everybody wins!
The following challenges will be offered in 2017, which are administered through the LiveWell Vermont Wellness Portal:
Completion requirements varied with each challenge, however, all included similar components including:
4-weeks in duration
Tracking

This is the measurement that the "goal" of the challenge is based upon
Examples include: physical activity; dietary intake; sleep, etc.

Completion of Weekly Tasks

All tasks must be completed prior to the end of the challenge in order to earn incentive points
Tasks are grouped weekly. You must complete one week's tasks prior to the new week to appear. Please note: there is a 24-hour re-set for new tasks to appear. Don't wait until the end of the challenge to complete tasks, as you may not have time to complete them before the end of the challenge!
Examples include: reading an article or educational document; completing a survey; visiting a website; taking a quiz; or watching a video