CAPS' staff is an energetic and creative team of trainers, consultants and organizers ready to work with leaders, supervisors and state employees on their development needs. Contact us at 802-828-2751.
Marlene Poirier (marlene.poirier@vermont.gov) is CAPS' Administrative Services Coordinator and primary contact. She has been with DHR for nearly 20 years. She manages our facility, is our registrar, and takes the lead in class and event scheduling and serving our participants.  She maintains CAPS' financial records and website content.  Marlene specializes in being organized and efficient.  Her outside interests include traveling to national parks, and serving as Treasurer of the historic East Braintree church. She is a member of the General Society of Mayflower Descendants.
---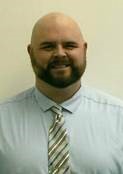 Chris Cadorette (christopher.cadorette@vermont.gov), a CAPS Training and Engagement Specialist, has over nine years in Vermont state service. He joined CAPS from the Agency of Human Services where he served as a trainer and facilitator. His master's degree is in Public Administration, and he is certified in Law Enforcement Resiliency and Peer Support. Chris has a passion for sharing knowledge, and a drive to help people find the best in themselves. He is an energetic instructor who uses positivity in every training he conducts, and is committed to engagement with his participants. When Chris says, as he often does, that he is "living the dream" and that "every day is just another day in paradise," he means it.
---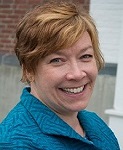 Marianne Mullen (marianne.mullen@vermont.gov), a CAPS Training and Engagement Specialist, brings to DHR a strong background in training, coaching, and consulting. As a coach and teacher, she blends practical tools and strategy with new approaches for problem solving, employee engagement, increased performance, collaboration, and building cohesive, innovative teams. Marianne's work supports leaders and organizations in developing new frameworks and solutions for sustainable results. She is currently working on her MS degree in Organizational Leadership. She is a certified coach through the Institute for Professional Excellence in Coaching.
While organizational and training goals can vary, Marianne consistently focuses on how to maximize strengths, time, resources, and on achieving desired results. With over 20 years of experience, she brings a direct and practical approach with high energy and humor. When Marianne isn't working, you can find her with paint on her hands in her studio creating abstract works of art.
---