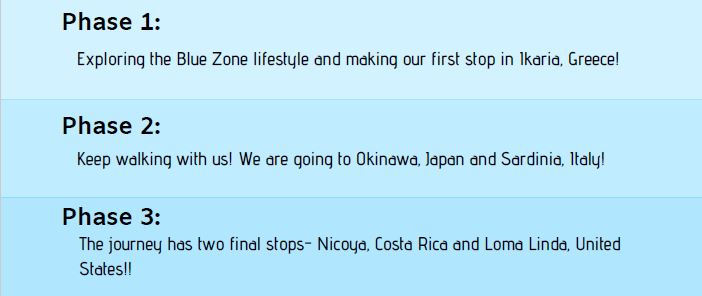 Phase 1: January 28- February 17
Phase 2: March 18- April 7
Phase 3: May 13- June 2
Participants who successfully complete challenge requirements will earn 60 points toward the 2019 Start Small. Go Big! Incentive Program.
Join us for all 3 Phases as we travel and learn how people in these areas of the world live so long and are so healthy!
You can join one of two groups for tracking (8,000 or 12,000 steps per day) for 15 out of 21 days of the challenge.  Weekly tasks will focus around learning about these Blue Zones! We hope you join us!