We hope you enjoyed the "Mix It Up" Challenge!
Please join us for the next Corporate Challenge of 2020...
Beat the Winter Blues! 
The "Winter Blues" are real! But, did you do know practicing mindfulness daily
can help lift your spirits even when the days are shorter?                    
For the next 30 days, we challnege you to commit to just 5 minutes a day to meditation.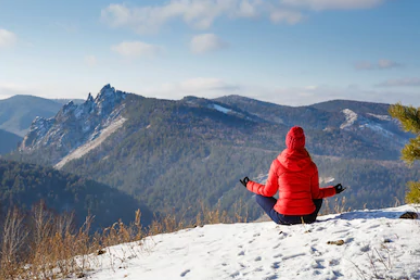 View Challenge Poster
Registration Dates: February 16 - March 2
Challenge Dates: February 24 - March 24
You will have to track your meditation (5 minutes) daily by answering the yes/no question:
Did you meditate today?                                              
Successful completion requires you to track "yes" for 30 days. You are able to backtrack.
If you need to utilize the 3-Day grace period, be sure to do so within the challenge dates. 
Register in the Wellness Portal: www.MyWellnessVT.com