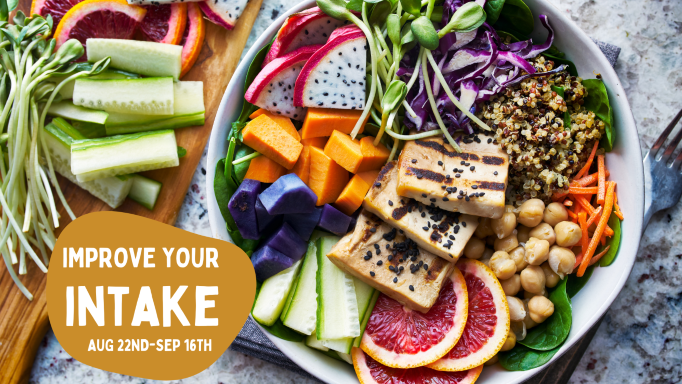 Create your account at www.bewellvermont.org and sign up under the Challenges page.
Do you want to Improve your Intake but aren't sure where to begin? Start off by improving your fiber intake! Foods that are naturally high in fiber are almost all very nutrient dense. You can use fiber content as a clue to help you pick out some very nutritious foods.
Fiber does a lot more for us than just keeping our systems "regular" – it can help prevent and improve a wide range of health conditions like diabetes, heart disease, and certain types of cancer. Despite that, the average American eats less than half the recommended amount of fiber per day!
Join LiveWell Vermont during this challenge to learn about good sources of fiber, how and why to increase your fiber intake, and most importantly, how to make it taste delicious!