HEARING AID COVERAGE NOW EFFECTIVE FOR ACTIVE AND RETIREED EMPLOYEES ON HEALTH PLAN:
Your questions answered here.
Claims submission instructions here.
FAMILY MEDICAL LEAVE INSURANCE:
Governor Phil Scott Launches Voluntary Paid Family Medical Leave Program: Press Release. Visit The Hartford for updates on the program, which launches for state employees 7/1/23
DOWNLOAD THE 2023 BENEFITS GUIDE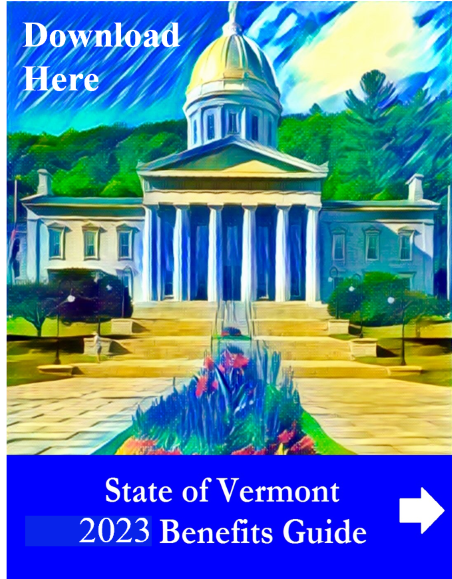 Take advantage of our Wellness Incentive Program!
Visit the Wellness Portal to register and manage your account.