Do you need more self care??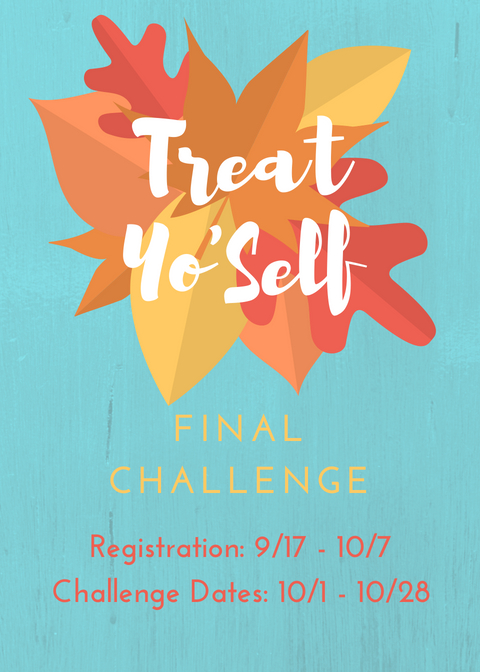 Do you have trouble making yourself a priority? Then this challenge is for you! Treat Yo'Self is the final challenge of the 2018 Wellness: Your Way Incentive Program.  Successful completion will earn you 80 points for Trimester 3: Serene. 
This challenge will focus on self care, including:
        Week 1) What is Self Care?
        Week 2) Aroma Therapy/Mental Breaks
        Week 3)Massage/Chiropractic Medicine
        Week 4) Exercise and Balanced Nutrition
Over the four weeks of the challenge, log 3 servings/ day of fruit for 20 days to support your overall nutrition and health goals.  Start by learning what "Self Care" is, then discover ways you can incorporate "you time" into your weekly routine!  Sign up today as an individual or create a team. If you are participating as an individual, consider joining the LiveWell Vermont team! The challenge runs from October 1, 2018 to Sunday, October 28, 2018.
Please consult the FAQ for questions or contact the LiveWell Team at: dhr.livewellvermont@vermont.gov