The 2018 Flu Clinics begin on October 3rd! Flu shots can be gotten at any point during the season.  They usually take 2 weeks to take effect so the recommendation is to get vaccinated before flu season hits! Register at https://www.passporthealthusa.com/LiveWellVermont today!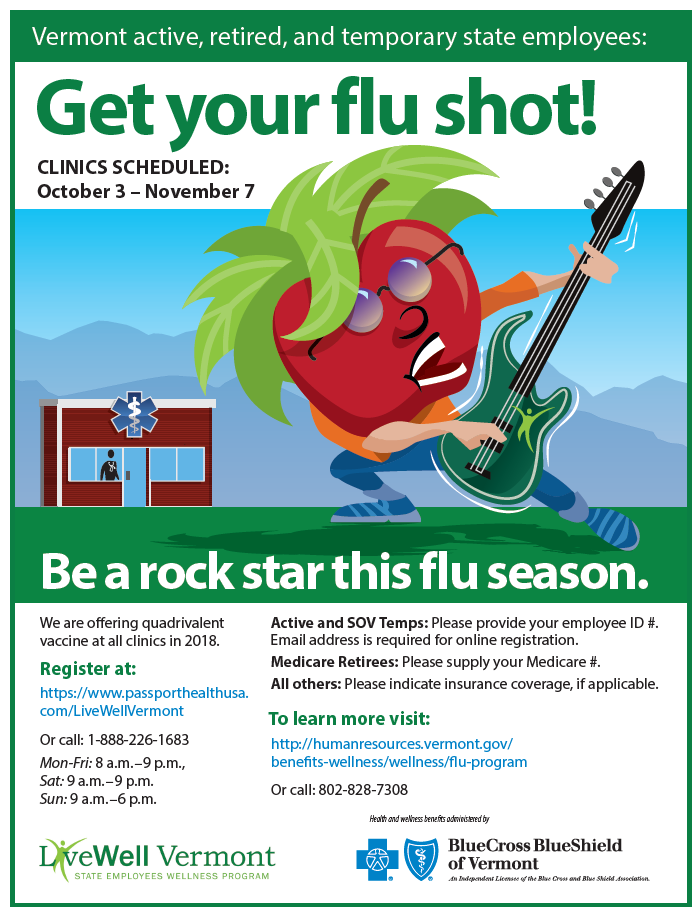 Visit the Quick Links below  to register on-line or to see the schedule, FAQ's, Directions and Vaccine and thimerasol information Sheets. 
Quick Links:
If you have any questions, please contact the LiveWell Vermont Program at 802-828-7308. 
If you miss getting a flu shot at one of the State-sponsored clinics, you and any family members under your health plan can get flu shots at any pharmacy that accepts your State of Vermont Express Scripts insurance card (the State's pharmacy vendor).  Be sure to bring your card with you! Check with the pharmacy first if you have children as they may need to be vaccinated at their doctor's office.