In an increasingly competitive recruiting environment, the State of Vermont must look for creative ways to highlight the benefits of working for the State, as well as to develop mechanisms for Vermonters to explore career options across state government.
On March 23rd, 2016, Governor Shumlin signed an Executive Order establishing a "Disability Employment Working Group" comprised of representatives from the Department of Human Resources, the Department of Disabilities, Aging and Independent Living and members of the Governor's Workforce Equity and Diversity Committee.  The charge to the Working Group was to develop a model to help State agencies recruit, train and retain workers with disabilities.  The Working Group has crafted a variety of options designed to introduce potential candidates to state employment, including informational interviews, paid and unpaid internships and On-the-Job (OJT) training arrangements.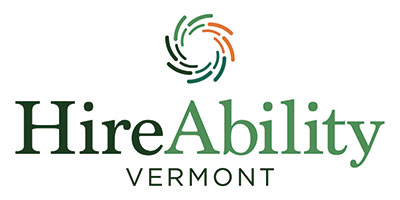 Elevating What Vermonters with Disabilities and Employers Can Achieve Together
HireAbility Vermont is the public-facing entity of the State of Vermont's Division of Vocational Rehabilitation whose mission is to help Vermonters with disabilities prepare for, obtain, and maintain meaningful careers while helping employers recruit, train, retain and promote employees with disabilities. This is a free, statewide resource for employers throughout Vermont and neighboring counties in New Hampshire, Massachusetts, and New York. HireAbility Vermont is dedicated to creating lasting professional connections between local employers with roles to fill and job seekers eager to lend their talents and expand their career paths.
Learn more about HireAbility Vermont's programs and services to find a solution that works for you or contact a Business Account Manager to learn more.